What Are the Benefits of Invisalign?
Posted by STOCKTON CREATIVE DENTAL on Feb 8 2022, 04:10 AM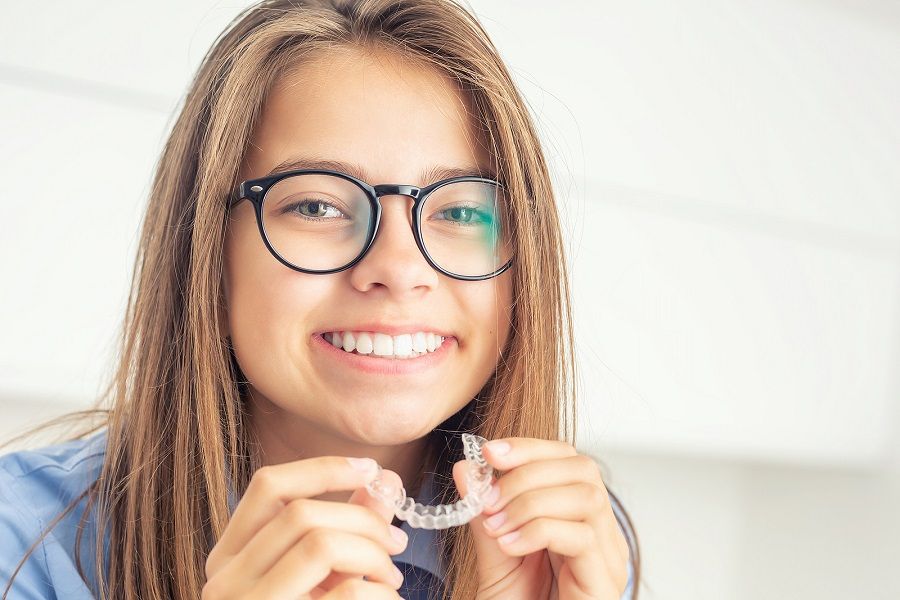 Invisalign treatment is the clear alternative to metal braces. Invisalign uses a series of clear, removable aligners to straighten teeth gradually. If you are an adult, teenager, or child, Invisalign can effectively straighten your teeth. This is a convenient and discreet way to serve your purpose. They also offer many other benefits. Keep reading!
Benefits of Invisalign
Invisible Braces & Appearance
Invisalign aligners are nearly invisible, and most people won't even realize you're wearing them. Invisalign aligners are also removable, making them easy to clean and making it easier to eat the food you love.
Better Oral Health
Invisalign is a clear aligner treatment that is quickly becoming a popular choice for many patients. The aligners are removable, so patients don't have to worry about hard or uncomfortable brackets or wires. This can help patients maintain better oral health during treatment.
Removable braces can make brushing and floss more convenient, and patients are less likely to suffer from tooth decay or gum disease during treatment.
Convenience
The Invisalign system does away with the need for metal brackets and wires. Instead, it uses a series of clear plastic trays to move your teeth into the desired positions. Patients simply wear a new set of trays for about two weeks before moving on to the next set.
Comfort
With Invisalign, you won't feel any sharp metal pieces in your mouth. You won't have to wear uncomfortable brackets and wires, either. Instead, you'll simply wear smooth, comfortable plastic aligners throughout your treatment.
No Food Restrictions
Unlike traditional braces, there are no food restrictions with Invisalign. You may remove the aligners before you eat or brush your teeth, allowing you to continue to enjoy your favorite foods. You can also remove the aligners for special events, photographs, or other occasions.
Faster Treatment Time
One of the main benefits of Invisalign over traditional metal braces is that they usually shorten treatment time. Since Invisalign aligners are removable, patients don't have to attend as many appointments as they would with traditional metal braces. Instead, you'll simply visit your dentist on the scheduled date so that they can monitor the progress of your treatment and provide you with new aligners as needed.
Stockton Creative Dental offers comprehensive dental care services in Stockton, CA. For more details and appointments, call us at (209) 466-5000, book online, or visit us at 2043 E, Fremont St. #8 Stockton, CA 95205.