Dental Extractions: All You Need to Know
Posted by STOCKTON CREATIVE DENTAL on Jun 27 2022, 12:38 AM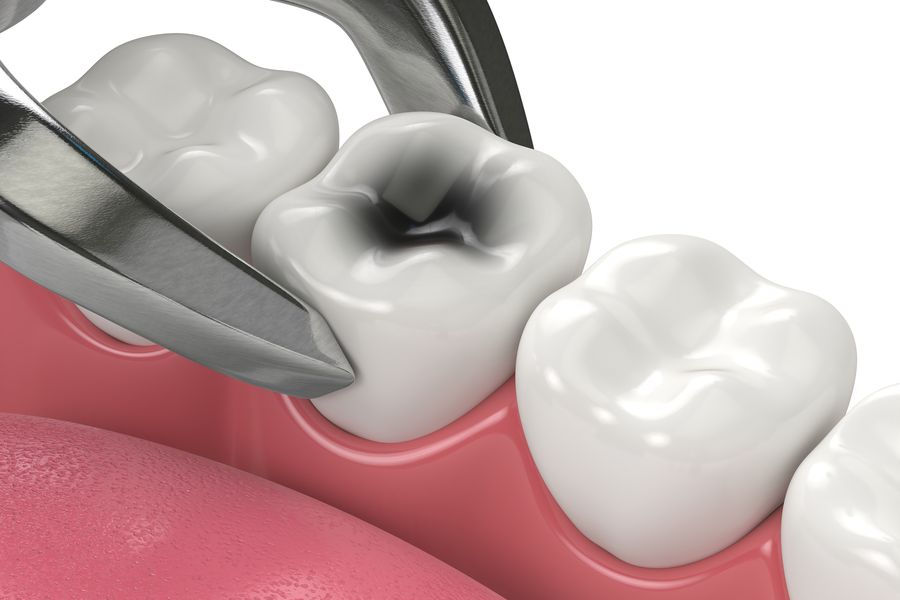 A dental extraction is a common procedure performed to remove a tooth from the mouth.
You may be a good candidate for a few common reasons. Here are a few examples.
- When you have an infection that has spread from the tooth to surrounding tissues.
- When a tooth is severely fractured or cracked.
- When a tooth emerges and there is not enough room in your mouth.
- When you have advanced gum disease.
How Is a Tooth Extraction Procedure Performed?
Before the procedure, the dentist will administer a local anesthetic to numb the area and prevent you from feeling any pain. Next, the dentist will remove the tooth by loosening it from the roots using a tool called an elevator. Once it is loose enough, the dentist will extract the tooth using an instrument called forceps.
How to Care for a Healing Tooth Extraction Site?
Your dentist will give you specific instructions on how to care for your tooth extraction site. The instructions will depend on the type of extraction. Typically, your dentist will tell you to avoid spitting, smoking, and drinking through a straw. The patient should refrain from rinsing their mouth for 24 hours following the procedure. They should also be careful not to brush their teeth near the site of the extraction for 24 hours.
What Are the Tooth Replacement Alternatives After a Tooth Extraction Procedure?
After a tooth extraction procedure, your dentist will likely recommend tooth replacement options such as a dental bridge or dental implant. A dental bridge is a permanent replacement appliance that is secured to the adjacent teeth using a crown on either side.
Dental implants are artificial tooth roots that are surgically placed in the jawbone. A dental crown is then placed on top of the implant to replace a missing tooth. Implants are the most permanent tooth replacement option, but not everyone is a viable candidate. Some medical conditions, certain medications, and habits such as smoking can make implants an unsuitable option for tooth replacement.
Stockton Creative Dental offers comprehensive dental care services in Stockton, CA. For more details and appointments, call us at (209) 466-5000, book online, or visit us at 2043 E, Fremont St. #8 Stockton, CA 95205.