All About In-Office Teeth Whitening
Posted by STOCKTON CREATIVE DENTAL on Sep 20 2021, 07:22 AM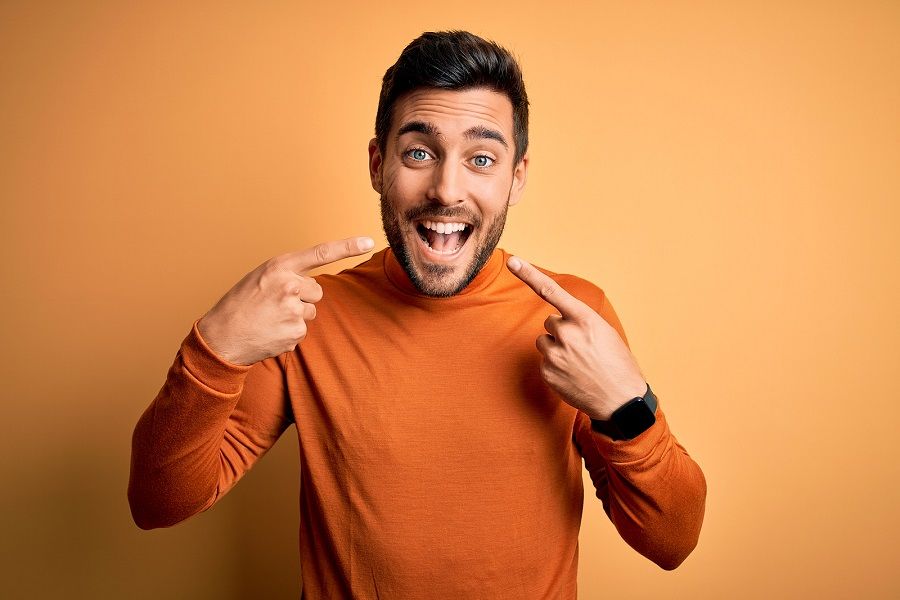 Are you thinking of renewing and reviving your smile blackened by stains? In-office teeth whitening is one of the most popular and professional procedures in dentistry. Unlike most home remedies that use low doses of bleaching agents, in-office whitening is done in carefully monitored clinics, allowing safe, controlled, pain-free use of bleaching gel whose results are magically visible immediately.
This procedure is very effective in removing discoloration or stains in teeth that are usually caused by:
Aging. Over the years, teeth get darkened yellow, brown, or greyish because of heredity or eating habits.
Consumption of certain food items or drinks like coffee, red wine, aerated drinks, etc.
Smoking and use of tobacco.
What are its advantages?
Quick results
The safest form of bleaching in a monitored environment.
Gum and tooth sensitivity is controlled as thicker peroxide gels are used, which do not soak into the teeth.
Dental Veneers Vs. Teeth Whitening
The option for dental veneers and teeth whitening is the most popular and preferred choice for makeover treatment options. You must weigh your pros and cons according to your needs.
In-Office Teeth Whitening Procedure
Your teeth will be given a thorough prophylactic cleaning to remove the plaque and any debris collected on the surface and between the teeth. Also, a dental examination will be done to check for any possible problems, such as harsh tooth decay, cracks, cavities, and any gum disease. Some bleaches can cause varying degrees of irritation or teeth sensitivity if any of these conditions are present. 
Your dentist will do a detailed examination and, if required, will delay the procedure until such issues are sorted for you to have a good tooth whitening experience. Excellent quality photos are taken of your teeth, and your tooth color shade is measured on a shade guide. This assists them in keeping as a standard for assessing your progress of teeth whitening procedure.
In-office whitening enables great and instant results, making the patient care for oral health even better. This results in awareness, making it easier for them to understand the importance of proper teeth care. This whitening process is actually an aesthetic procedure. It can be considered an effective choice for non-invasive treatment. Clinicians also get to have a better understanding of both in-office and take-home remedial treatments, thereby getting an ability to identify whitening cases, which also includes knowing the actual cause for tooth stains, discoloration, and pulpal response.
Stockton Creative Dental offers comprehensive dental care services, including in-house teeth whitening in Stockton, CA by Dr. Farhana Rassiwala. For more details and appointments, call us at (209) 466-5000, book online, or visit us at 2043 E, Fremont St. #8 Stockton, CA 95205.