Why Dental Implants Make a Great Solution for Missing Teeth
Posted by STOCKTON CREATIVE DENTAL on Aug 7 2019, 03:52 AM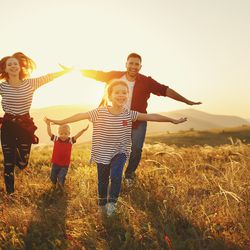 Dental accidents happen, and when they do, they can result in knocked-out teeth. When tooth loss transpires, it can negatively affect both the aesthetics and health of your smile. While gaps in your smile can keep you from smiling to the fullest, they can also lead to remaining teeth shifting out of place. This will eventually cause more issues, such as dental misalignment and jaw pain.
Replacing your teeth as soon as they go missing is vital. There are many great tooth replacement options available, including dental bridges, partial and complete dentures, and dental implants. The type of restoration recommended will depend on the severity of your tooth loss, the health of your smile, and budget. Although there is more upfront cost involved, an implant-supported restoration makes a great solution for missing teeth.
Dr. Rassiwala discusses some of the great benefits of dental implants and why you may want to consider them as a viable tooth replacement option. To schedule your dental implant consultation, contact our Dublin, CA office today online or give us a call at 925-833-9500.
Dental Implants Provide Lasting Results
Dental implants are unlike any other tooth replacement option available. Typically made from titanium, they are inserted directly into the jawbone through a minor surgical procedure. Because they integrate with surrounding tissues, implants provide superior support and durability for a dental crown, dental bridge, or full arch denture. Unlike traditional restorations, dental implants are designed to provide permanent results.
Dental Implants Mimic Natural Tooth Roots
Traditional restorations are either supported by nearby teeth or rest directly on gums. Because of this, they are unable to replace the tooth in its entirety, resulting in bone loss and structural changes to the jawbone. With an implant-supported restoration, the entire tooth (from root to crown) can be replaced. Once the implants have become one with the jawbone, they are able to act as natural tooth roots. Each time you bite down or chew, the jawbone remains stimulated and promotes healthy bone regeneration.
Dental Implants Deliver Seamless Aesthetics
Dental implants are inserted into the jawbone and unable to be seen once the customized restoration is secured on top. Each restoration is manufactured in such a way to blend with the natural aesthetics of your smile in order to provide realistic results. Unless you mention it, most people will be unaware you have dental implants.
Dental Implants Can Improve Your Self-Confidence
Gaps in your smile caused by missing teeth can keep you from smiling confidently. With a beautifully customized implant-supported restoration in place, you will both look and feel better. Before you know it, you will find new reasons to light up a room with your new and improved smile.
Dental Implants Are More Comfortable
Traditional dentures can shift inside your mouth, causing uncomfortable sores and gum irritation. As an added consequence, when the denture slides, there is an increased risk of it causing a clicking sound when you talk, or falling out when you eat. This can lead to embarrassing instances, especially when dining out with friends. With an implant-supported restoration, you never have to worry about your restoration shifting or falling out. You can enjoy all your favorite foods and enjoy improved comfort when talking and chewing.