What is Patient-Centered Dentistry?
Posted by STOCKTON CREATIVE DENTAL on Aug 7 2019, 03:07 AM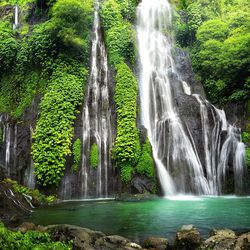 If you've ever had a bad experience at the dentist, we invite you to experience humane dental care that is respectful and responsive to your preferences, needs, and values. We aren't here solely to "fix teeth." We are here to help our patients have positive experiences and get the best oral health they can, now and in the future.
Are you looking for a new dentist? We know you have many options to choose from. At Inspire Smiles Dental, our staff provide customized care for families and individuals. Dublin, CA dentist Dr. Farhana Rassiwala takes pride in running a friendly, patient-centered dental practice.
To meet Dr. Rassiwala, request an appointment online or call our office at 925-833-9500 to set up a time to tour the office and discuss your family's needs.
What is Patient-Centered Dental Care?
If you've ever had a negative experience at the dentist's office then you may already understand how important it is for care providers to make their offices more patient-friendly. If a dentist is only concerned with providing what he or she thinks is best, without considering the perspective and wishes of the patient—that's not going to work for everyone. Negative experiences or feelings of belittlement can discourage a patient from seeking help. We do our best to make sure every patient has a positive experience. A patient-centered practice understands that every patient and family has differing dynamics and circumstances, and the best solution for one patient may be inappropriate for another.
We take the time to get to know our patients and develop a trusting relationship with each person we treat. This helps us better understand your oral health needs, and gives us a greater range of tools to aid your continued good health. When we understand your preferences, we can provide you with the most appropriate care and ensure you keep coming back to see us.
At Inspire Smiles, we like to think of ourselves as partners in your health. We trust our patients to come to us for preventive and restorative dental needs and you trust us to be honest and upfront about services and treatments. We are grateful for every patient who chooses our practice over another, and will try our best to make sure you have a positive experience with us.
How We Put Our Patients' Experiences First
At Inspire Smiles Dental, you'll never receive an unwelcome lecture on the state of your oral health.We will share the latest research and advice on dental hygiene to make sure you have the tools you need to take good care of your teeth and gums at home.
We will never push unwanted treatments or services. We will examine, assess, and make recommendations, so that you can make good decisions about treatment. We explain your options fully and provide detailed treatment plans for all our recommended services, including the cost and time commitment involved.
We will never make assumptions about your overall health or background. Instead, we will take the time to get to know you and your health history, so we can provide the best advice on how your medical conditions and lifestyle may affect your teeth and gums.
A Place for Your Family to Get the Professional Care They Need
If you are looking for Dublin CA dentist, we hope you'll consider Inspire Smiles Dental to be your dental home base. Your whole family will find high quality, caring treatment with Dr. Rassiwala and our staff. Read our Yelp! reviews to see what our patients have to say about their experiences with us.
Call our office at 925-833-9500 to set up a time to tour the office and meet Dr. Rassiwala.