Straightening My Teeth: How Long Does It Take?
Posted by STOCKTON CREATIVE DENTAL on Dec 23 2021, 09:53 PM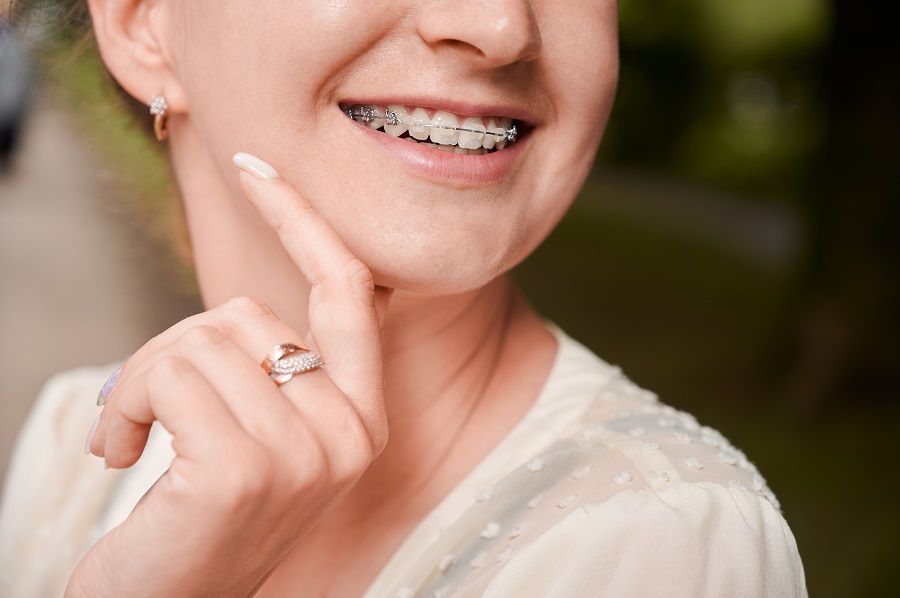 People say a smile is the best makeup a person can wear. The way your teeth look plays a big role in making your smile attractive. "Clean, white, and straight" are the conventional standards for the perfect teeth as they indicate good health. 
Importance of Teeth-Straightening Procedures
Statistics show that malocclusion or "bad bite" is a condition that affects the majority of the population. In fact, only about 20% of the population in developed countries have naturally straight teeth. 
Teeth-straightening does take quite some time, however. It requires regular follow-ups and constant care and attention. Though the procedure itself could be short, it might take some time to see the results. Braces, for example, take six months to two years to straighten teeth for most people. 
Let's look into each teeth-straightening method and how long it takes:
Braces are the most common orthodontic method for straightening your teeth. They come in different types: metal, ceramic and lingual. While metal braces are comparatively cheaper, lingual braces are invisible and are opted for by many. 
Even though the results depend on the person's age and condition of teeth, two to three years are considered the common period for wearing fixed braces. You might also have to wear a retainer for six months or more as per the dentist's recommendation.
Unlike braces, aligners are made of plastic and are customized to fit your teeth. These are invisible and can be removed when you want. The two types of aligners are ClearCorrect and Invisalign. 
Experts say you need to wear aligners for at least 22 hours a day for 12 to 18 months.
Retainers are usually worn after an endodontic treatment but can be used in case of minor misalignment of teeth. Hence they are very rarely used as an independent teeth-straightening treatment. Since retainers help in keeping your teeth in position, you might have to wear them for a long time. 
Straightening your teeth requires time and there is no way around it. But you can do these to help make the process faster:
Regular checkups -make sure you go to your follow-up dental checkups without fail.
Maintain a healthy diet -Avoid foods that are hard and that contain sugar. Eating these foods could lead to plaque buildup.
If you are looking for teeth-straightening procedures, contact Inspire Smiles Dental clinic at 7739 Amador Valley Blvd Dublin, CA 94568. Or call us at 925-833-9500 and book an appointment with Dr. Farhana Rassiwala.