Santa's Favorite Smile-Sprucing Stocking Stuffers
Posted by STOCKTON CREATIVE DENTAL on Aug 7 2019, 02:43 AM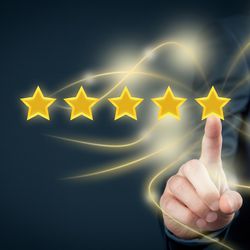 We know as parents it can be tricky to get your little ones to brush their teeth on a somewhat regular basis. Some mornings and nights may resemble rolling JELL-O uphill. But what if Santa helped you out this year? Now's the time of year when children want to be extra good so they can avoid the "naughty list." Doesn't the song say "He's making a list and checking it twice"? So rather than filling that stocking to the brim with candy, try adding in some practical smile-friendly products to their stockings, too – you know, specially delivered from Santa.
As a mom herself, general dentist Dr. Rassiwala loves providing parents with special tips and tricks to help children maintain healthy smiles. When children capture this at a young age, they are more likely to preserve these healthy habits as an adult. We offer a wide range of family dentistry services, including dental cleanings and exams, fillings, and Invisalign®. To book your appointment, contact our Dublin, CA practice online or by calling 925-833-9500. Check out these healthy stocking stuffer ideas that can light up smiles on Christmas morning. By the way – these are great for both children and adults alike.
Fun, New Toothbrush
On most grocery store oral health aisles you can find toothbrushes in every shape, size, color – and perhaps favorite superhero, too! The American Dental Association (ADA) recommends swapping out your toothbrush every three or four months. But that may not be happening as often as it should be on the other side of the house. Use this as a perfect opportunity to sneak a new toothbrush (or two) into their stocking so they can start the new year afresh. This will also help you know when to pick up a new one in March or April.
Your spouse or partner may even enjoy a new toothbrush, as well. Many adults today are investing in electric toothbrushes for their ease and effectiveness. Even dentists and dental hygienists are directing patients in this direction because it causes less stress on the gums and enamel, and produces excellent results.
Tasty Toothpaste
Children can tire of brushing with the same flavored toothpaste day after day. Try changing it up with some of the unusual toothpaste flavors on the market. Did you know there are toothpaste flavors, such as chocolate, cupcake, ice cream – and even bacon? Before you know it, you may find your kids actually rushing to the bathroom to brush their teeth and laughing the entire time. Read the ingredients carefully to make sure the toothpaste contains fluoride to help strengthen enamel and prevent cavities.
Flavorful Floss
To complete the trifecta – go ahead and add dental floss to the list. No oral hygiene routine would be complete without it. I know floss doesn't seem as exciting, but just like toothpaste, there are many fun flavors to choose from, including cinnamon, banana, bubble gum … and dill pickle. Though sometimes forgotten, floss should be a daily occurrence as it can help remove stubborn food particles, plaque, and germs.
Whitening Trays
If your child is in their teenage years and starting to feel self-conscious about the appearance of their smile due to stains or discoloration – professional teeth whitening can help. Trays can be easily made from impressions of their mouth. While it will require a trip to the general dentist with your teen – your secret will be kept safe. In about two weeks, once the trays are ready, you can pick them up, along with the professional strength whitening gel. With frequent use, your son or daughter will notice a brighter smile within a matter of a few days.
Looking for a General Dentist?
Dublin general dentist Dr. Rassiwala would love to meet you and your family. Schedule your office visits today by calling 925-833-9500 or contacting us online