Porcelain Veneers or Invisalign®: Which is Right for You?
Posted by STOCKTON CREATIVE DENTAL on Aug 7 2019, 03:39 AM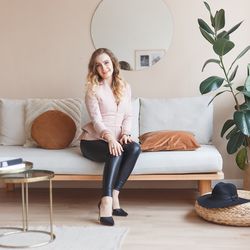 Do you have one or two crooked teeth that cause you to feel self-conscious about your smile? Even the healthiest teeth and gums can appear unhealthy if they are out of alignment. Fortunately, there are a few different ways to address this cosmetic issue. At Inspire Smiles Dental, Dr. Rassiwala ­– your Dublin, CA dentist – offers porcelain veneers and Invisalign. Both of these treatments can address crooked teeth and improve the aesthetics of your smile. But how do you know which option is the right one for you? Read on to find out.
A Review of Porcelain Veneers
Ultra-thin and color-matched to your surrounding teeth, porcelain veneers are fabricated from ceramic porcelain. Similar to dental crowns, veneers cover natural teeth. However, rather than covering the entire tooth structure, veneers are affixed to the front surfaces of the teeth. In order to place veneers, minimal amounts of enamel must be removed. This will prepare the teeth for bonding and will also ensure an exact fit of your new restorations. Generally, porcelain veneers last upwards of 10 years with proper care and maintenance.
What Veneers Can Do for Crooked Teeth

Because veneers can conceal minor cosmetic flaws, they are often used to camouflage slightly crooked teeth. With meticulous placement, a porcelain veneer can actually make a crooked tooth appear as though it is in alignment and flush to the neighboring teeth. Depending on your unique case, you may require more than one veneer to achieve the desired results, as placing only one restoration can make your smile appear asymmetrical or unbalanced.
A Review of Invisalign
One of the most popular orthodontic treatments, Invisalign is the leading alternative to traditional metal braces. This system straightens the teeth using a series of clear, custom, thermoplastic trays. Resembling bleaching trays, each set of aligners is worn for approximately two weeks before changing them out for the next set in the series. Depending on the specific case, Invisalign treatment usually takes between 18 to 24 months to complete.
What Invisalign Can Do for Crooked Teeth
Invisalign is incredibly effective for straightening teeth. Even if you have more than one tooth out of alignment, the trays can gradually move the teeth into more desirable positions over time. Results are permanent, as long as you wear your retainer faithfully once treatment is complete. It should be noted that while Invisalign is an excellent choice for correcting misalignment, complex or severe cases of malocclusion may be better suited for traditional orthodontics.
Other Considerations
The treatment that is most beneficial for you will largely depend on your personal goals, preferences, and the complexity of your case. For example, a patient with minor misalignment and an otherwise beautiful smile may choose porcelain veneers, as treatment can be completed rather quickly. On the other hand, someone with a few crooked teeth seeking a permanent cosmetic solution may be better off choosing Invisalign. During a consultation with your Dublin, CA dentist, our team can help you determine the most appropriate treatment for your specific situation.
Contact Your Dublin, CA Dentist Today
If you are embarrassed about crooked or misaligned teeth, not to worry! There are solutions available to you. To explore your options, schedule a consultation with your Dublin, CA dentist today. You can call our dental practice at 925-833-9500 or contact us online anytime.