Best Holiday Spices for Your Health, from Dublin General Dentist Dr. Rassiwala
Posted by STOCKTON CREATIVE DENTAL on Aug 7 2019, 03:37 AM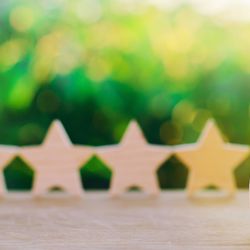 The holidays are here! Everywhere you turn you can see a glimpse of it's magic through twinkling lights, festive music, and tasty treats. While (too many) sugar cookies and milk may be the first things to pop into your mind when it comes to holiday baking – there are actually quite a few spices that you can implement into your meal planning to help boost your health this time of year.
By making healthier decisions for your body, you can keep your teeth bright and healthy. Your physical and oral health are interconnected and can have a direct impact on each other. General dentist Dr. Rassiwala offers both family dentistry and restorative dentistry services, such as dental cleanings and exams and composite fillings to help preserve healthy smiles.To schedule your consultation, contact our Dublin, CA practice today online or call 925-833-9500.
Before heading into the kitchen to prepare your favorite meal, check your pantry for the below list of flavorful spices and read up on how you can infuse these into your holiday dishes. 
Cinnamon
Cinnamon is one of the most commonly known spices of the holiday season. It is frequently found in a number of holiday entrees, including sweet potato casserole, pumpkin pie, and butternut squash soup. This aromatic spice has sweet and spicy undertones with a warming affect. Originating from the bark of the Cinnamomum tree, cinnamon contains manganese, an important mineral for blood sugar regulation. Just half a teaspoon a day has been shown to have a positive effect on glucose and lipid levels in diabetics. As one of the most beneficial spices on earth, cinnamon also has antioxidant, anti-inflammatory, antimicrobial, antifungal properties – giving it the ability to boost the immune system and promote a healthier heart and gut. As an added benefit – cinnamon is a natural breath freshener!
Nutmeg

Originating from the Myristica fragrans, an evergreen tree located in Indonesia, South India, and the Caribbean, nutmeg is found in pumpkin bread, apple pie, and other yummy treats, or it can also be used as a garnish on top of holiday drinks. If you get a Pumpkin Spice Latte at Starbucks, you will find it topped with both nutmeg and cinnamon. Nutmeg has a distinctive powerful fragrance and slightly sweet taste, and much like with cinnamon, a little bit goes a long way. It is high in minerals and contains magnesium, potassium, and zinc. Its medicinal properties include:
Pain reliever
Digestion aid
Body detoxifier
Immunity booster for teeth and gums
Brain focuser
Sleep relaxer
Ginger
When you were queasy as a child, did your mom have you drink ginger ale? Ever wonder why? It contains ginger, which is one of the leading digestive aids available. In addition to ginger ale, ginger can be found at your local grocery store in a variety of ways. You may find it ground up in your spice section, in root form in the fruits and vegetables section, or as a flavorful tea. The key to ginger is the active compound gingerol – the oily resin in the root that has both antioxidant and anti-inflammatory properties. In addition to relieving nausea, ginger has also been known to reduce inflammation and bacterial infections in the body, which can help counteract gum disease and ulcers. Those with arthritis and diabetes have seen health improvements by adding ginger into their diet. While fresh ginger is more potent than ground, using it in either form can spice up your holiday dishes and boost your health. Just think how much more fun making those gingerbread houses will be!